Dr. Agnieszka Zurek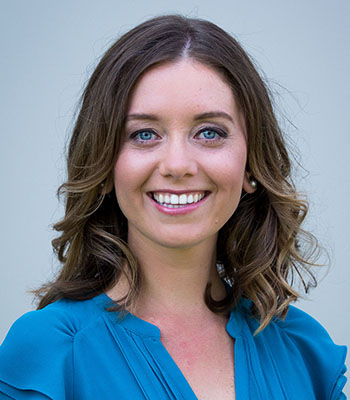 While it's natural to experience stress, it's not always easy to stop it.
In 2013, according to Statistics Canada, 23% of Canadians aged 15 and older reported feeling stressed. The response to stress is regulated by cells and circuits in the brain.
With her Banting postdoctoral fellowship at the University of Calgary, Dr. Agnieszka Zurek is studying how the memory of a traumatic event (such as witnessing a car accident or suffering from post-traumatic stress disorder due to an experience of war) can hijack the brain's stress circuits and disrupt the brain's delicate balance of communication.
She first became interested in neuroscience when she was evaluated by an electroencephalogram (EEG) as a child.
"They could actually see what was happening in my brain," said Dr. Zurek. "That inspired me to study the brain."
After completing her undergraduate degree and PhD in neuroscience at the University of Toronto, she joined the Hotchkiss Brain Institute at the University of Calgary, which has some of the best stress laboratories in the world and offers a collaborative work environment.
The results of Dr. Zurek's work could someday lead to the development of new therapies for stress, including medications and group therapy sessions.
"The brain is a fascinating area of the human body," added Dr. Zurek. "If we can understand how it processes and adapts to stress at a cellular level, we can begin to develop new therapeutic interventions that target stress-related disorders."
Date modified: